Our appreciation  to Paul Jones, Mike V.A. Burrell, Richard K. Cooper, Sumiko Onishi and all the bird photographers who shared their work in these pages.
WELCOME TO THE PELEE ISLAND BIRD OBSERVATORY
The Pelee Island Bird Observatory (PIBO) is uniquely situated on the most southerly island in Canada, nestled in the western arc of Lake Erie, between the mainlands of Ohio and Ontario, but most importantly, in the path of two major migratory flyways for songbirds that winter in Central and South America and breed in Ontario. Among PIBO's many research and outreach projects, PIBO conducts annual migration counts and bird banding. We also monitor the island's significant breeding bird communities. Our online newsletter, The Auspice, provides migration summaries, records unusual bird sightings, bird population declines, and other birding news. And our downloadable bird checklist highlights the impressive range of birds that visit Pelee Island, including several Species at Risk and those that have limited breeding ranges in Ontario. Find out more about Who We Are and What We Do—and what YOU can do to help protect birds and bird habitat in southeastern Ontario
Vote for Windsor's Official Bird
Nominations for the Official Bird of Windsor are in, and the five finalists are rehearsing their acceptance speeches. Now it's time to vote for the winner.
Will it be the Black-capped chickadee, the Tufted titmouse, the Northern cardinal, the Common nighthawks, or the Peregrine falcon?
Cast your vote by clicking on the box. The Official Bird vote is the last one on the site: be sure to vote for the other Best of Windsor items to get to it.
Don't delay: voting ends on February 26, at 11:59 pm.
Work With Us!
Every year PIBO hires an Assistant Field Biologist and welcomes Volunteers to work with our field staff on Pelee Island.
We run a variety of important projects on the island, including bird banding (this year we banded nearly 2,800 birds between May and October), breeding bird studies, migration monitoring, and Purple martin research.
If you are interested in applying for a summer position with PIBO, check out the two job descriptions:
Tickets for Springsong 2023 now on sale!
Tickets for Springsong 2023, taking place on Pelee Island on Saturday, May 13, are now on sale at https://peleeislandmuseum.ca/events/.
Proceeds from Springsong support the Pelee Island Heritage Centre, while proceeds from the Sunday morning Bird Talk and the sale of Woodbridge Farm Press chapbooks support PIBO.
Sunday Morning Bird Talk
Big Picture Migration, by Ian Davidson: Find out how Pelee Island birds—particularly cuckoos, bobolinks, Prothonotary warblers, and Red knots – are getting a boost from South American restoration projects that marry First-World innovation with indigenous leadership.
Coffee and Carbs at 10 am, Bird talk 11-12. Downstairs at the Pelee Island Winery.
Woodbridge Farm Press Chapbooks
Two stunning additions to Woodbridge Farm Press's nature chapbooks series will be on sale at Springong. One, part of Woodbridge Farm Press's "Writers at Rest" series, is by this year's Guest Author, Randy Boyagoda. Randy's essay, entitled "Midway Through the Journey," is a meditation on hiking and his life-long interest in Dante's Divine Comedy.
The second chapbook kicks off Woodbridge Farm Press's new "Birders on Birds" series, and is by this year's Guest Birder, Ian Davidson. In this essay, "Harbinger of Change," Ian shares his sightings of his favourite bird species, the Wood thrush, on the bird's migration route from Canada's Far North to Central America, where both the thrush and Ian found themselves during the Sandanista uprising.
Ian Davidson is a Canadian ecologist who has been a leader in wildlife, nature, and bird conservation organizations throughout the Americas and the Caribbean. For over a decade, he led BirdLife International projects in Ecuador, Patagonia, the Galapagos, and the Amazon basin, and in 2021, he became BirdLife International's Regional Director of the Americas. In late 2022, he attended the Conference on Biological Diversity (CoP15) in Montreal as part of an international team of BirdLife partners working to get a fair deal for birds and nature. He firmly believes conservation is local, and as such, works on the Board of the Pelee Island Bird Observatory.
Randy Boyagoda is the author of four novels, as well as a scholarly biography and a monograph on race and identity in American fiction. He contributes widely to publications such as the New York Times, Harper's, and The Guardian and is a regular guest on Shelagh Rogers' CBC Radio show, The Next Chapter. His first novel, Governor of the Northern Province (2006), was a finalist for the Scotiabank Giller Prize. Beggar's Feast (2012) was nominated for the IMPAC Dublin Literary Prize and named a New York Times Book Review Editor's Choice. Original Prin (2018) and Dante's Indiana (2021) are part of a trilogy set in North America and the Middle East. Boyagoda is Vice Provost and a Professor of English at the University of Toronto and is a past president of PEN Canada.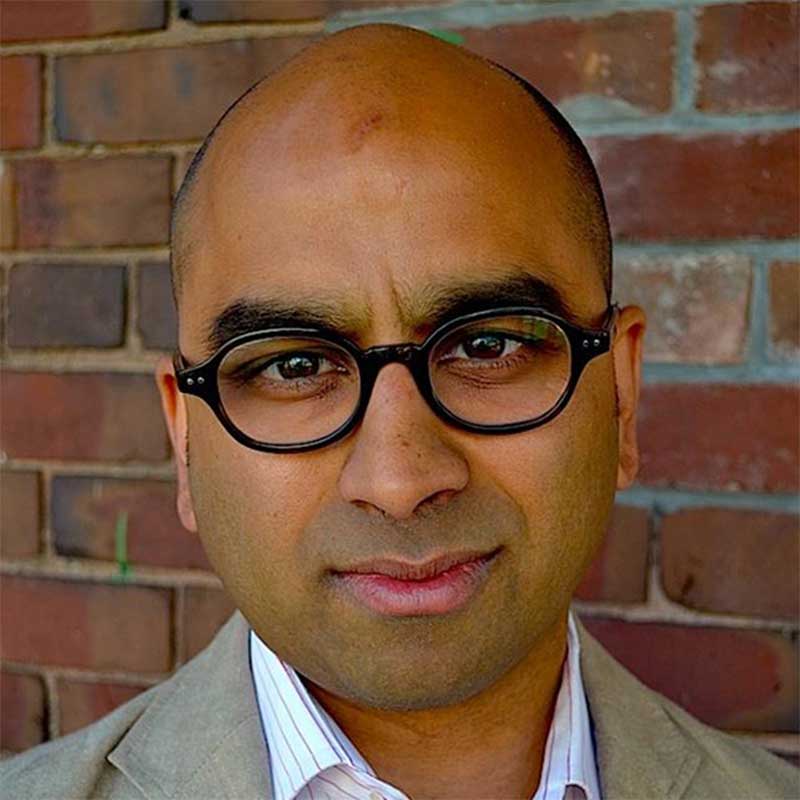 Writing Contest Winners!
We're delighted to announce the winners of PIBO's inaugural writing contest, which closed on December 21, 2022.
The winner in the adult category is Richard Galloway, for his story that we have titled "The Real Santa," about the annual return of Purple martins to his yard. Richard will receive a PIBO t-shirt and membership in the Purple Martin Association.
The winner in the teen category is Wanya Haider, for her story "Birdwatching." First prize in this category is a heated birdbath.
We congratulate both winners, and look forward to re-opening the Writing Contest next year. Meanwhile, you may read Richard and Wanya's stories on the
Writing Contest Winners page
.
Another reason to turn out the lights
A recent Cornell University study has found that birds attracted to artificial light during migration – and are thus at risk of colliding with buildings and transmission towers – are also exposed to higher levels of toxic chemicals. The researchers found a correlation between high levels of artificial light and 479 toxic chemicals. When they cross-referenced that data with 185 night-migrating songbird species, they found that the levels of toxic chemicals in the birds was highest during their spring and fall migration seasons.
High levels of air pollution have caused some bird species to stop migrating. Others have changed their migration routes, or fly at different altitudes. Long-term exposure to toxic pollution can interfere with cell and organ function, which is then passed on to the young.
So now there is another good reason for city buildings to turn off their lights at night. "Efforts to reduce light pollution during the spring and autumn would reduce the chances of toxic chemical contamination during migration stopovers," says Cornell's Frank La Sorte, "and would improve the birds' survival and reproductive success."
A Pelee Island First
On May 13, a Swainson's warbler was caught in a mist net at the PIBO banding station, the first to be seen on Pelee Island. Swainson's warblers are rarely found north of the rhododendron thickets in the Appalatians, from where they mirgrate south to Jamaica and the Yucatán Peninsula. Such unusual sightings are important records for determining the effects of changing weather and migration patterns.
Windsor – A Bird Friendly City!
In 2019, Nature Canada signed an agreement with Environment and Climate Change Canada to certify 30 Canadian centres as "Bird Friendly Cities" by May 14, 2022 — this year's World Migratory Bird Day. Led by Suzanne Friemann, PIBO and a small committee of staff and volunteers worked hard to put Windsor on the Bird Friendly City map, hosting dozens of events and developing education programs. Their efforts paid off: on June 16, Nature Canada declared Windsor to be Canada's 16th Bird Friendly City.