Margaret Atwood, Honorary Chair, is one of Canada's best-known and most respected authors, winner of numerous awards, including the Peace Prize of the German Book Trade, the Franz Kafka International Literary Prize, and the Mann-Booker Prize. She and her long-time partner, the late Graeme Gibson, co-founded PIBO in 2003, and Margaret has been closely associated with the observatory ever since. She and Graeme were honorary co-chairs of Birdlife International's Rare Bird Club, and Margaret is a staunch advocate for bird habitat and bird protection.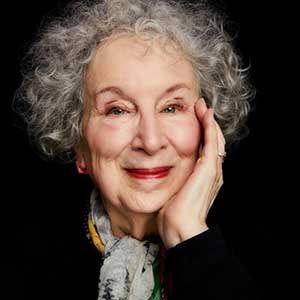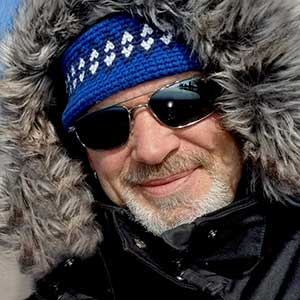 Matthew Gibson, Co-Chair, is an advisor and board member with a number of tech firms in Toronto, and is also president, CEO and co-founder of Syngrafii Inc., a firm specializing in e-signatures and remote signing. He has worked in corporate development for over 35 years, and as an inventor has 45 granted and 8 pending patents to his name. Matthew brings to PIBO his extensive negotiation experience and lateral thought processes, and excels in the identification, contact, and management of strategic partnerships.
John Gruetzner, Co-Chair, spent 38 years in China, where he founded Intercedent, a business advisory firm, and is one of 24 founders of the China Policy Centre. Since returning to Canada, he lectures and writes about business issues involving Canada and China, and is the Chief Operating Officer of Syngrafii Inc.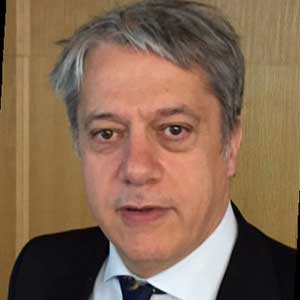 Wayne Grady is the author of more than a dozen books about nature and the environment, including Toronto the Wild, Vulture: Nature's Ghastly Gourmet, The Great Lakes, and Tree: A Life Story, which he co-authored with David Suzuki. He has also written two books about the evolution of birds from dinosaurs. He has birded in Cuba, Panama, and Mexico, and now, with his wife Merilyn Simonds, divides his time between Kingston, Ontario, and San Miguel de Allende, where he's an active member of Audubon de México. In 2021, with Merilyn, he inauguarated the Prismáticos Project to bring previously loved, donated binoculars to conservationists and schools in Mexico.
Merilyn Simonds is author of 20 books, both fiction (The Lion in the Room Next Door, The Holding, Refuge) and nonfiction (The Convict Lover, Gutenberg's Fingerprint). Her most recent book is Woman, Watching, a biography and memoir of Louise de Kiriline Lawrence, an important Canadian mid-century amateur ornithologist and nature writer. An avid birder since the age of seven, Merilyn worked with Wayne to develop the Prismáticos Project, launched in 2021 to bring binoculars to Mexican schools and conservationists.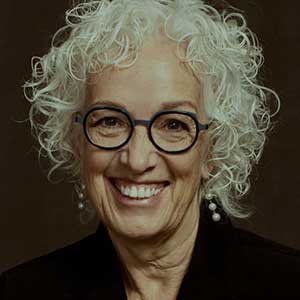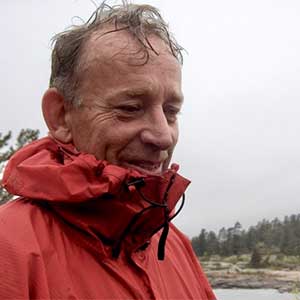 David Young is a Toronto playwright best known for Glenn and Inexpressible Island. He is an ardent naturalist and lover of the wilds – particularly big weather in remote places. He learned his birding skills from Graeme Gibson. David has been active in the literary arts for fifty years – serving on the editorial board of the Coach House Press for several decades and as a founding trustee of both The Writers' Trust and The Griffin Poetry Prize.  Outside his life in the theatre, he has written extensively for film and television – most notably, as a staff writer with Fraggle Rock, where he wrote many award-winning shows on themes of environmental interdependence for young audiences around the world. In recent years, David has spent many seasons in Africa as a board member and volunteer for Dignitas International, a Canadian medical/humanitarian NGO, founded by Dr. James Orbinski, that pioneered a new model of care for HIV/AIDS in Malawi, the poorest country in the world.
Ian Davidson's professional journey as an ecologist started when he was researching migratory shorebirds in subarctic James Bay, and he gradually moved southward, tracking mammal populations in the boreal forest. In Nicaragua, he worked with the Sandinista government to protect the remaining vestiges of Caribbean rainforests, and helped establish the Rio Indio Maíz Biological Reserve. With a degree in Wildlife Management from the University of Guelph, he has held leadership positions in wildlife, nature, and bird conservation organizations throughout the Americas and the Caribbean. For over a decade, he led BirdLife International projects in Ecuador, Patagonia, the Galapagos, and the Amazon basin. In 2007, he joined Graeme Gibson and Margaret Atwood on an Adventure Canada expedition and fell in love with the High Arctic. In 2021, he became BirdLife International's Regional Director of the Americas. Ian is crazy about birds (but is not a twitcher), loves to travel, and embraces the many cultures that make up the Americas.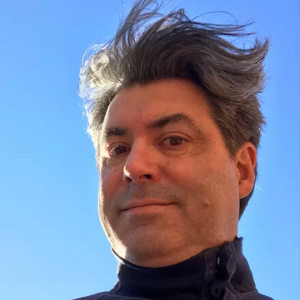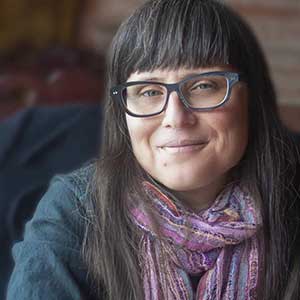 Suzanne Friemann, Executive Director, holds degrees in anthropology, education and sociology from the University of Windsor. She joined the PIBO team in 2015, and as ED is responsible for administration, public relations, program coordination, education and fundraising programs. She writes the grants that sustain the organization and hires the part-time and volunteer staff that conduct vital research and outreach program. "The thread that ties them all together," she says, "is my passion for environmental change, social justice and a vibrant arts community."
Sumiko Onishi, Field Supervisor, Bander in Charge, joined the PIBO staff full-time in 2011, following a summer of working on Pelee as a volunteer. Sumiko is PIBO's chief bander; she also logs the daily bird census reports, monitors nesting sites, and conducts species counts. Even after more than 5,000 hours in the field, Sumiko remains enthusiastic: "My passion to see the phenomenal bird activity on the island," she says, "is still strong."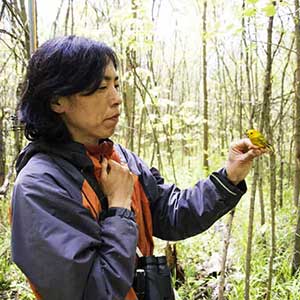 Youth Community Activators
Davina Sanjqly (left) and Lakshimi Tharuvai (right) run our BIPOC outreach program, hosting five events designed to bring nature and birds to members of the Black, Indigenous and People of Colour community in the Windsor area.
Assistant Field Co-ordinators
In 2022, PIBO is employing two seasonal Assistant Field Coordinators to assist our Field Supervisor, Sumiko Onishi, with research, fieldwork, data management, volunteer supervision, and Pelee Island education programs. During the field season, the assistants live on Pelee Island at the PIBO staff cottage.
The job requires that an assistant be an experienced field birder, able to identify 75-95% of the majority of species found in the Great Lakes region by sight and sound. Ideally, they have previous bird-banding experience, with more than 5,000 birds banded, and familiarity with the Canadian Migration Monitoring Network,  the Great Lakes Marsh Monitoring Program, and the North American Breeding Bird Survey (BBS).
It isn't an easy job! An assistant field coordinator has to be able to spend long periods of time standing and walking over uneven terrain, be comfortable interacting with the public, easy to live with, and willing to work hard—sometimes ten-hour days for up to 70 days in a row without a day off, in both cold and  hot, humid, buggy conditions. Sound tough? Maybe so, but these positions never go unfilled!
This year, Evan Sinclair joins our banding program in May and will work with Sumiko at the banding station until the spring season ends in mid-July. Evan is a graduate of the Natural Environment Technician program at Sault College in Sault Ste. Marie, Ontario. He has worked as a migration-monitoring technician at Long Point Bird Observatory and as an assistant bander at the Bruce Peninsula Bird Observatory.
From the beginning of the banding season until Evan arrives in May, Sumiko is assisted at the banding station by Alessandra Wilcox, who was also our assistant field coordinator in 2021. Alessandra is a graduate of Guelph University with a degree in Wildlife Biology and Conservation. Before working with us, she was a banding assistant at Ruthven Park National Historic Site and at the Haldimand Bird Observatory.
"I enjoy both the gruelling and the wondrous aspects of wildlife conservation," she says. She is leaving in May to travel to Australia, where she will work on behalf of bird preservation down under.