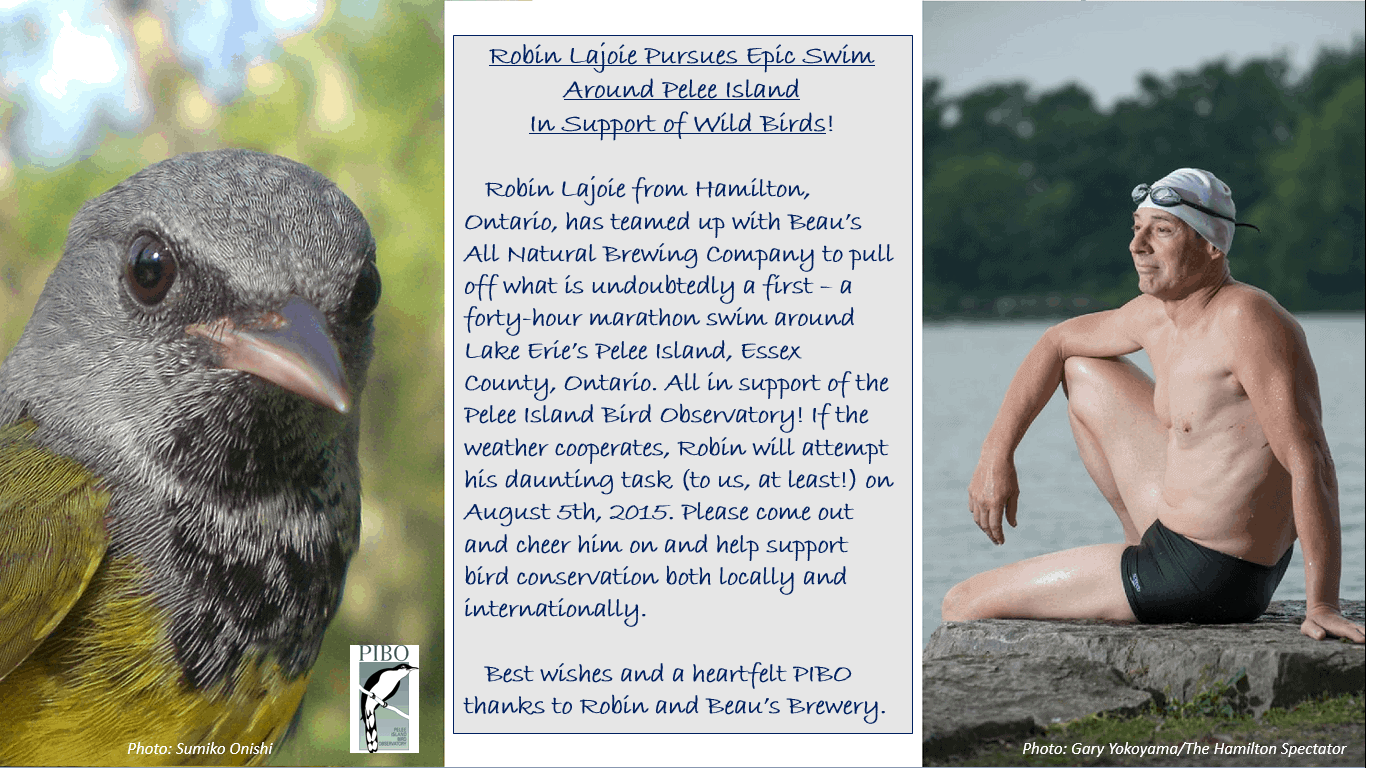 Robin Lajoie from Hamilton, Ontario, has teamed up with Beau's All Natural Brewing Company to pull off what is undoubtedly a first – a forty-hour marathon swim around Lake Erie's Pelee Island, Essex County, Ontario. All in support of the Pelee Island Bird Observatory! If the weather cooperates, Robin will attempt his daunting task (to us, at least!) on August 5th, 2015. Please come out and cheer him on and help support bird conservation both locally and internationally.
Best wishes and a heartfelt PIBO thanks to Robin and Beau's Brewery.
Read the Windsor Star article about Robin's swim.