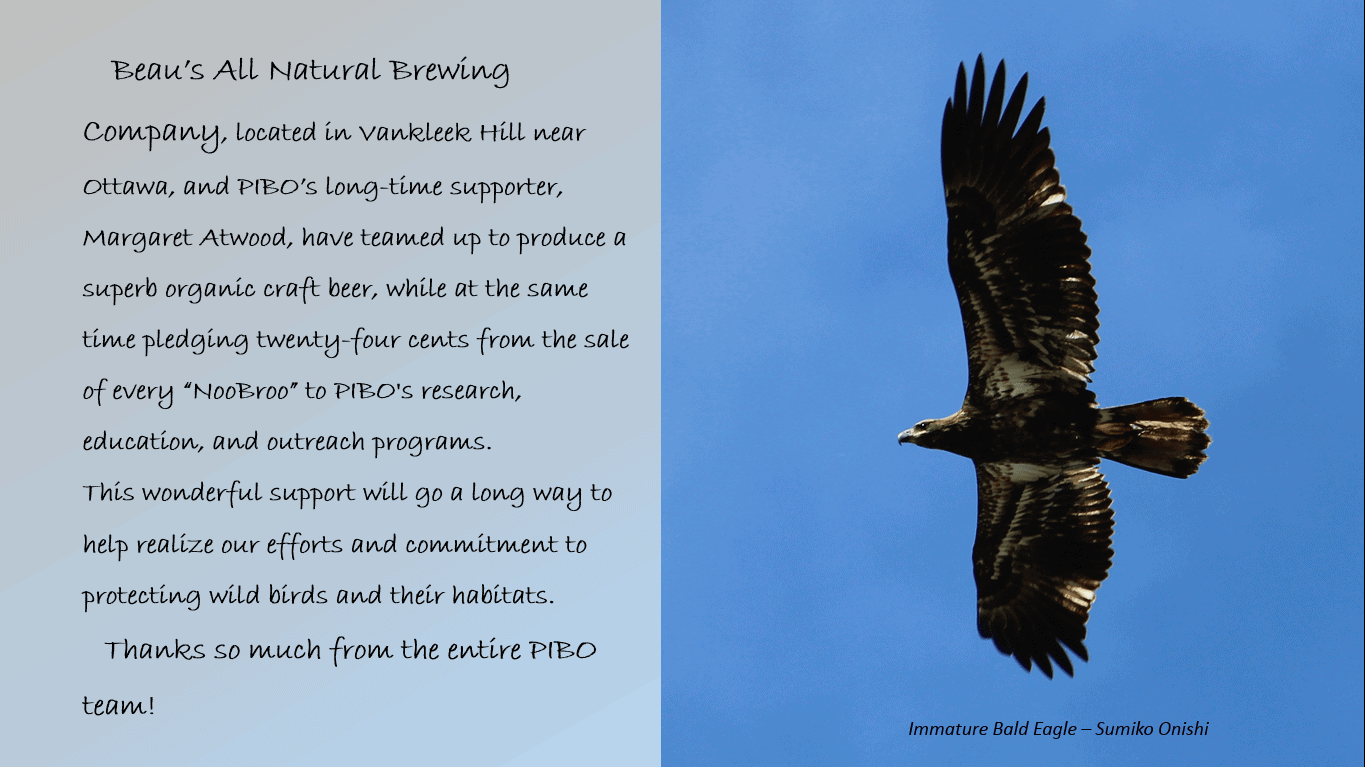 Beau's All Natural Brewing Company, located in Vankleek Hill near Ottawa, and PIBO's long-time supporter, Margaret Atwood, have teamed up to produce a superb organic craft beer, while at the same time pledging twenty-four cents from the sale of every "NooBroo" to PIBO's research, education, and outreach programs.
This wonderful support will go a long way to help realize our efforts and commitment to protecting wild birds and their habitats.
Thanks so much from the entire PIBO Team!
Read more about this brewery promotion from Beau's!