World Migratory Bird Day
Saturday, May 14,
Optimist Community Centre
May 14 is World Migratory Bird Day, a global campaign that brings attention to one of the most spectacular annual events in nature: bird migration. To celebrate this international conservation effort, PIBO is holding a special event at the Optimist Community Centre in Windsor, from 6:00 to 9:00 pm, funded by the Windsor Essex Community Foundation. Join us for an informative presentation on light pollution and its effect on migrating birds, tips on how you can help birds, and a birding hike in Optimist Memorial Park. Bird-themed activities, snacks and light refreshment on hand.
Click here https://docs.google.com/forms/d/e/1FAIpQLSecb6iKPsEeL4n0dLT5jYqaF4v7hsvOGL-Sv8IabqYwiGzw2Q/viewform to register for this event.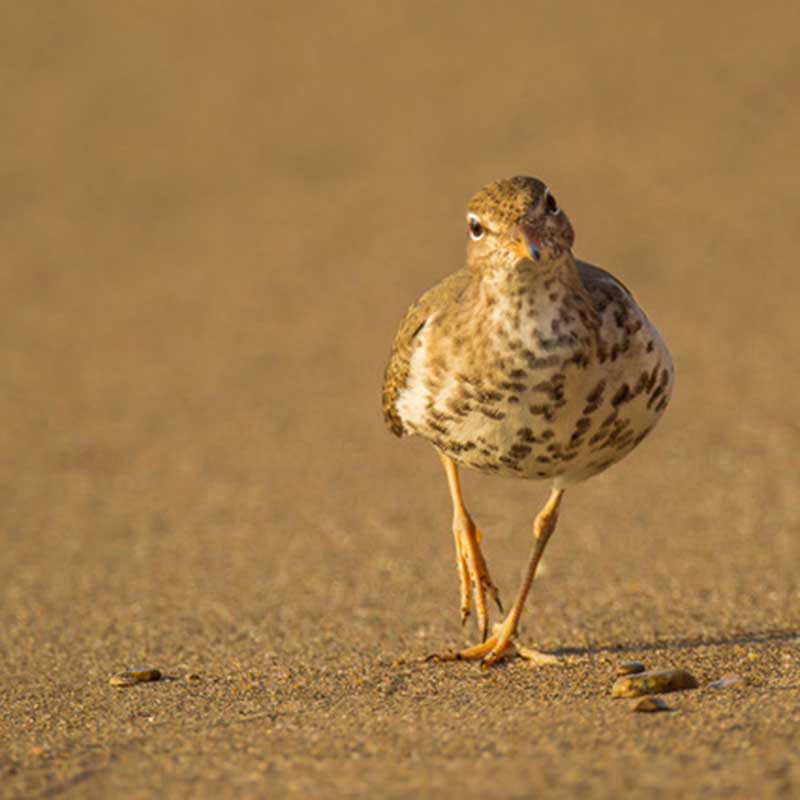 Spotted sandpipers begin arriving on Pelee Island in early May | Photo by Paul Jones.