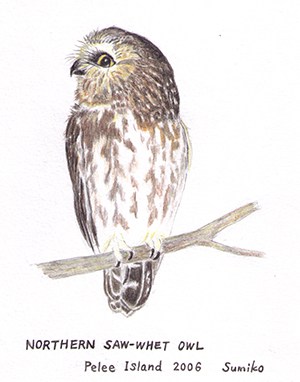 Once again, the Pelee Island Bird Observatory will host four public owling nights this fall. Come join us for a chance to see Ontario's smallest owl. There's no guarantee we'll catch any, but please stop by for some mulled wine and cider, owls or not!
Where: PIBO Cottage (corner of Stone Rd. &S. Shore Rd.)
When: Sat., October 17, 24, 31, and November 7, 2015.Time:8 p.m.
(519) 724 – 2829 or
*Owling nights will be cancelled in the event of rain*