Partners, Supporters, Volunteers – We Thank You
The continuing success of the Pelee Island Bird Observatory has been possible due to the unflagging enthusiasm and generous support of many organizations and individuals. The Pelee Island Bird Observatory would like to thank the following for this critically important help.
Funding Partners
Allan Slaight
Beau's All Natural Brewing Company
The Baillie Birdathon Participants
Bedside Press
The Chandisherry Foundation (in memory of Letitia Graybiel)
The Donner Canadian Foundation
The EJLB Foundation
The Fleck Family Foundation
Friends of the Museum
The George Cedric Metcalf Charitable Foundation
The Henry White Kinnear Foundation
Citizens Against Lake Erie Wind Turbines (CALEWT)
USFWS Neotropical Migratory Bird Conservation Act
Ontario Ministry of Natural Resources Species at Risk Stewardship Fund
The W. Garfield Weston Foundation
The Small Change Fund
TD Friends of the Environment Foundation
Margaret Atwood
Graeme Gibson, the Elder
Rosamond Ivey
Suzanne Ivey Cook
Windsor Essex Community Foundation
Project Partners
Bird Studies Canada – Canadian Migration Monitoring Network
Essex Region Conservation Authority
Toronto Zoo
Nature Conservancy of Canada
Ontario Parks
Pelee Island Heritage Centre
Township of Pelee Island
Major Supporters, Volunteers, & Advisors
Avie Bennett
Ken Burrell
Ian Davidson
Rhonda Donley
Erica Dunn
Philip Dyke
Beatrice Fischer
Kim Gardner
Matthew Mann Gibson
Wayne Grady
Audrey Heagy
David Jiles & Carol Elizabeth Denny
Penny Kavanaugh
David Kraus
Richard Masse
Gary May
Jon McCracken
Kerry McGuire
Erin Moffat
Jean-Guy Moya
The Orosz Family
Ryan Henderson & Sarah Selecky
Sachiko Schott
Kirk Stewart
Dr. Bridget Stutchbury
Ron & Lynn Tiessen
Robert Tymstra
Paul Vasey
Dean Ware
Pat Woodford
Stephen Yeates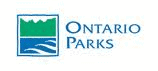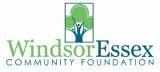 Photo Credits
Website photos courtesy of Christopher Dunn, Julia Marko, Michelle Bondy, Graeme Gibson, the Younger, and Sumiko Onishi.