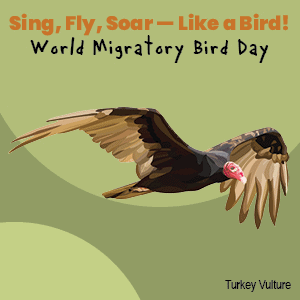 World Migratory Bird Day will take place on May 8th, 2021. This global event is designed to highlight the need to protect and conserve migratory birds and their habitats, and this year Windsor and Essex County will participate by hosting a fun and educational GooseChase scavenger hunt!
You can join one of three teams and be the first to complete 25 bird-themed tasks to win a  prize! The scavenger hunt will run from 8:00 AM to 8:00 PM. To play, grab your cellphone, follow the directions below, and head outside to enjoy looking for birds in our beautiful natural areas!
Download the GooseChase App from Google Play or the iTunes Store.
Open the App and select the "Play as Guest" option.
Enter the game code 97Z9P8 and click "Submit".
Choose "Select Team & Join Game".
Select one of the 3 available teams and you're ready to play!
Be the first team to complete all 25 missions!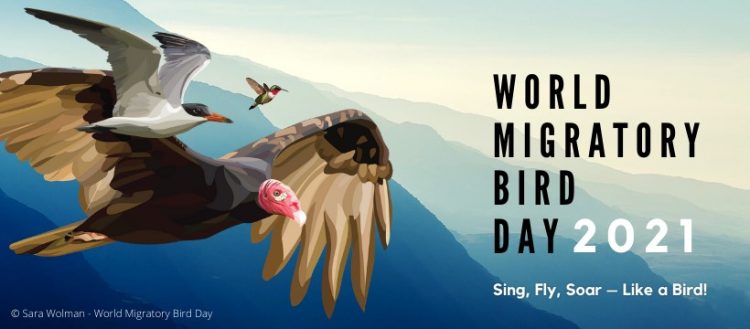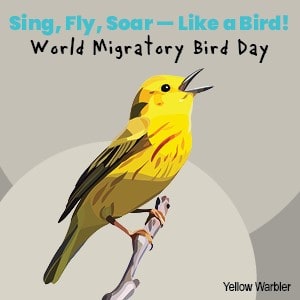 Bird Photo Contest!
The birds are back! Celebrate World Migratory Bird Day by showing off your photo skills! Submit your bird photos along with your name, age (for youth and elementary entries) and location where the photo was taken. Winning photos will be featured on our website and social media. Happy birding! The contest runs until May 29th, 2021. 
Category: Adult
Category: Youth (11-17 yrs)
Category: Elementary (up to age 10)
Send photos to OR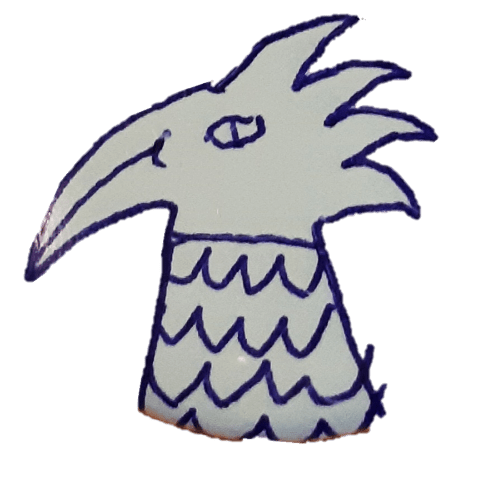 Art exhibition!
Celebrate and recreate the beauty of birds using pencil, ink, crayons, cut-outs, clay…the options are as varied as the birds that are flocking back to Essex County this spring! Please provide name and age along with entry to be shared on our website and social media.
The contest ends May 29th, 2021.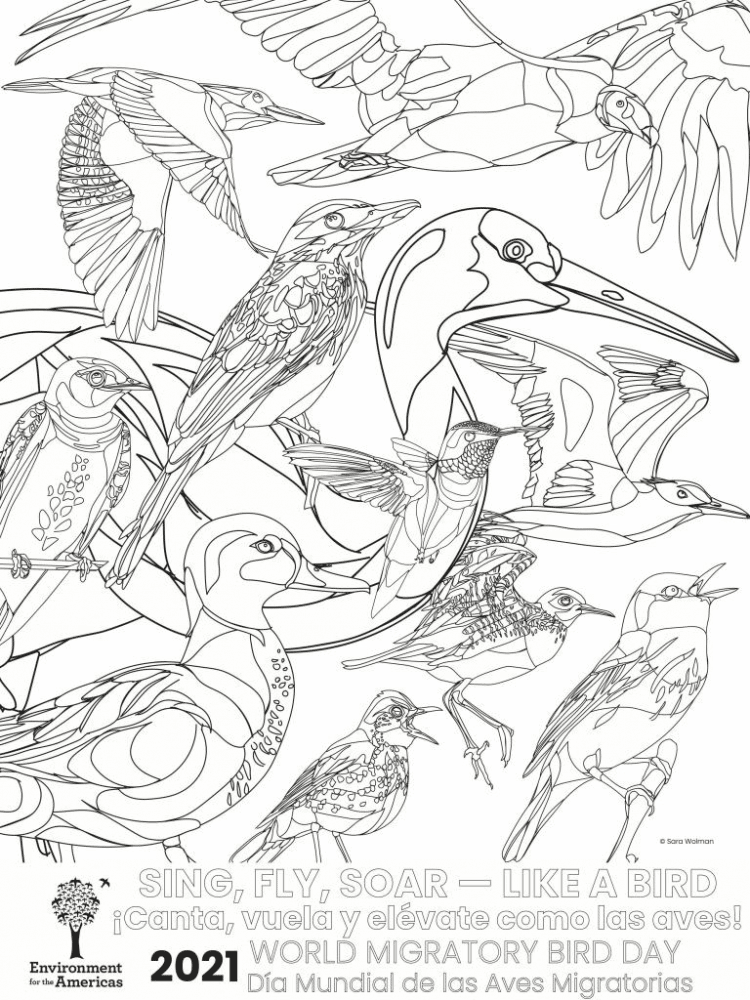 Celebrate the beauty of birds by colouring our World Migratory Bird Day colouring page! When you're finished, send it to us to be featured on our website or social media!
Safely enjoy learning about birds anywhere using this printable bird bingo game! Simply use an object to mark your space once you've spotted a bird, or cross it out until you can connect a line, or a full card!
Print out a copy of the colouring page Here
Print out a copy of the Bird BINGO Here