2002
-Preliminary consideration of Pelee Island as a suitable location to establish a non- profit organisation devoted to the study and conservation of birds. Plans initiated for a 2003 migration-monitoring pilot-study at Fish Point Provincial Nature Reserve – Ontario Parks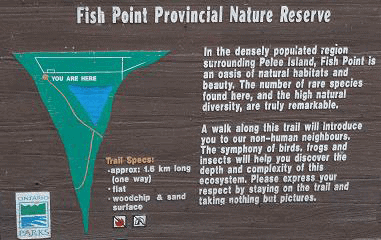 2003
-Under direction of the Pelee Island Heritage Centre, the Spring migration study commences in April and runs to mid-June, the Fall study from August to mid- November. Two staff conduct fieldwork at Fish Point on 151 mornings, document 192 species in the official 'count' area, and band 3450 birds of eighty-six species and forms
-Long-term land-use agreement obtained from Ontario Parks
2004
-Founding Board of Directors
-PIBO acquires non-profit status
-More than 150 visitors at the bird banding station in May including students from the Pelee Island Public School and members of the Essex County Field Naturalists' Club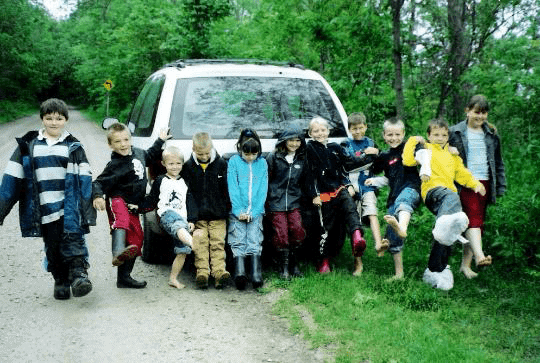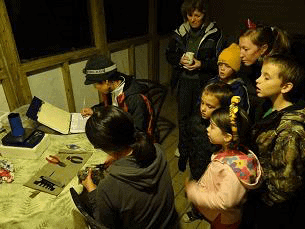 2005
-PIBO becomes a member of the Canadian Migration Monitoring Network
-Five staff and volunteers contribute 163 mornings of fieldwork to the migration program, document 199 species, and band 5750 birds of ninety-one species and forms
-PIBO initiates a Northern Saw-whet Owl monitoring pilot-study
2006
-PIBO attains official charitable status
-Permanent accommodations on Pelee Island are secured for 6-8 staff and volunteers
-PIBO conducts breeding bird surveys on Pelee on properties under the stewardship of The Nature Conservancy of Canada and the Pelee Island Winery
-More than 300 students visit the migration station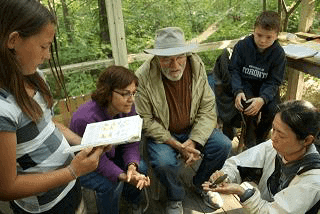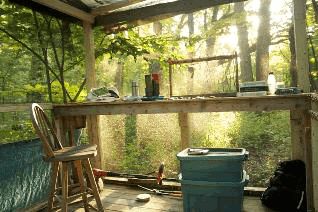 2007
-PIBO collects rectrices (tail feathers) from migrant songbirds as part of a cross- country isotope study organized by the Canadian Migration Monitoring Network
-From 2003 – 2007, PIBO records 247 species on Pelee Island and bands 18,932 birds of 102 species
2008
-In recognition of the island's unique nesting bird communities, PIBO launches a long-term breeding bird research study – The Breeding Bird of Pelee Island project. Staff and volunteers conduct one-hundred point-count surveys and collect evidence for eighty nesting species
-The observatory receives two-year funding support from The Ontario Trillium Foundation
-More than 350 visitors attend bird banding demonstrations at Fish Point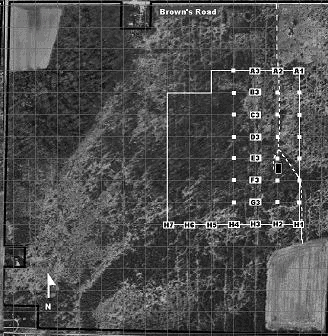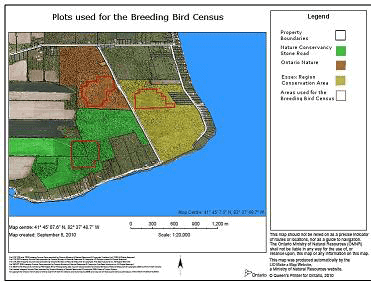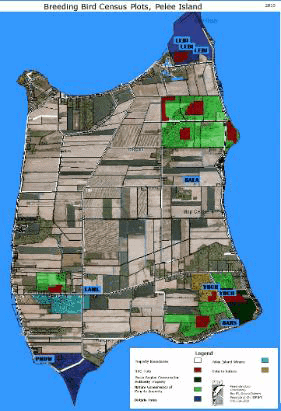 2009
-Twelve research studies undertaken in 2009
-75 visitors come out in October for PIBO's four public 'owling' nights
-PIBO's inaugural entry into the Pelee Island Canada Day Parade!
-Kiosk and display about birds and bird conservation at the Pelee Island Winery pavilion
-The bird observatory plays a small but instrumental role in the cancellation of a poorly-placed offshore wind turbine development proposed for Pigeon Bay, just west of Point Pelee Provincial Park and north of Pelee Island
-New PIBO sightings in 2009 include Eared Grebe, King Rail, and Lark Sparrow, bringing the observatory's island total to 258 species and forms.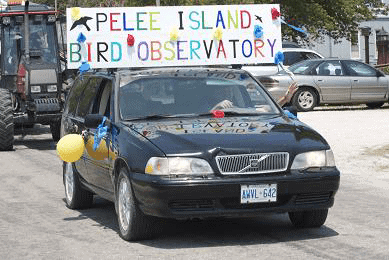 2010
-PIBO hires a full-time, seasonal, Species at Risk Coordinator
-In-class presentations about birds, bird migration, and Species at Risk, are delivered to 633 students in Essex County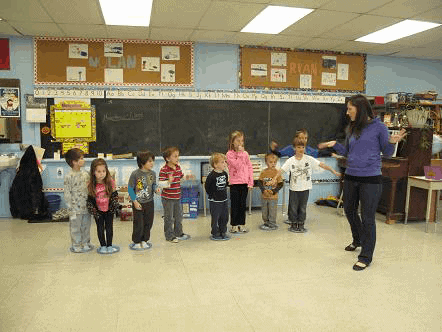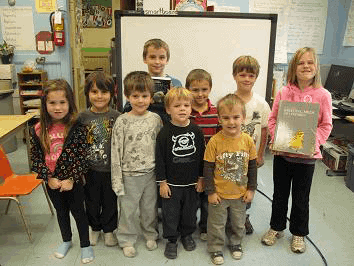 -Five staff and volunteers undertake 250 hours of fieldwork in June and early-July as part of PIBO's Breeding Birds of Pelee Island Project
-PIBO completes its 7th year of standardized monarch butterfly migration counts at Fish Point. 2205 Monarchs are tallied over ninety mornings from August to October
-PIBO partners with Balzac's Coffee Roasters and receives $1 from the sale of every pound of their certified 'bird-friendly' Atwood Blend
-Thanks to a gift from a long-time PIBO supporter, PIBO acquires "The Birdhouse", a cozy cottage on the north shore of Pelee Island. The Birdhouse is available as a summer vacation 'get-away'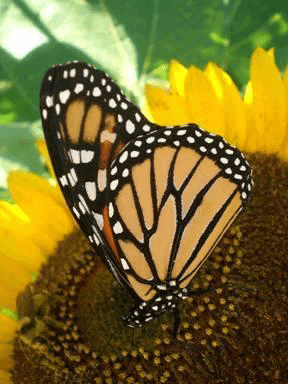 2011
-PIBO produces a 15-minute educational video about bird migration in southwestern Ontario, bird banding, and conservation
-More than 750 students attend PIBO's in-class presentations
-Phase one of the Breeding Birds of Pelee Island project is completed
-Two staff and nine interns/volunteers contribute 1466 field-hours to PIBO's population monitoring programs and document more than 200 species on the island, including data on the nesting status of five Species at Risk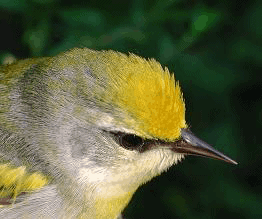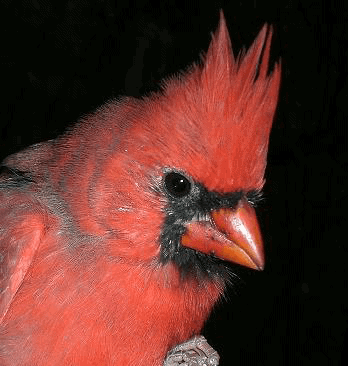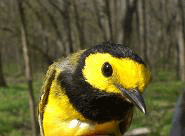 2012
-PIBO completes 10 years of research, education, and outreach on Pelee Island!
-Inaugural PIBO fundraising dinner and literary event in Windsor a huge success
-PIBO receives the Essex Region Conservation Authority's conservation award for environmental education in Essex County
-PIBO's first live video-conference from the island with a local secondary school in Harrow. PIBO staff capture and band songbirds during an hour long session and field questions from students about birds
2013
-An attractive new PIBO education brochure helps expand the observatory's in- class, on-island, and video-conference programs
-PIBO's first bird-watching trip fundraiser takes place in March. Participants enjoy a taste of Cuban hospitality while checking off 126 species, including 18 island endemics
-Nationally 'endangered' Prothonotary Warblers successfully nest at Fish Point for the third year in a row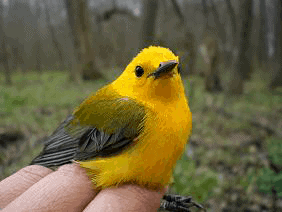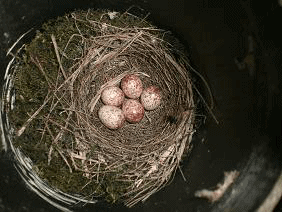 2014
-Completion of a three-year Blanchard's Cricket-frog project under the direction of the Toronto Zoo. No cricket-frogs are detected on Pelee during almost 600 hours of recordings
-A new species for PIBO as up to fourteen American White Pelicans roam the waters around Fish Point in August. PIBO's island checklist stands at 278 species, with 40,125 birds banded of 113 species and forms
-Ten new Prothonotary Warbler nesting boxes are built and set-up at Fish Point thanks to the volunteer help of a 'friend of PIBO'
-The PIBO staff cottage on Stone Road gets a brand new metal roof
-PIBO's Facebook page continues to grow in popularity with a devoted group of followers and 500 'likes'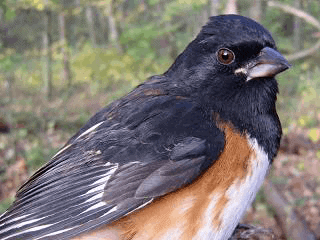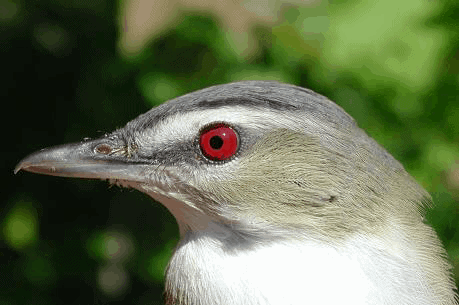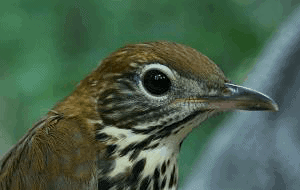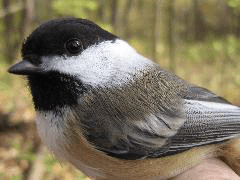 Photos: Sumiko Onishi, Sachiko Schott, Claire Sanders, Chis Dunn. G. Gibson
2015
-194 species documented during PIBO's official surveys at Fish Point
-2493 birds of seventy-six species were banded
-Facebook subscribers reach over 700 from thirty-three countries
-300 students attended PIBO presentations at mainland schools
-Writer and speaker Lawrence Hill was the guest author at fundraiser "Margaret Atwood Presents" 
-General Manager, Suzanne Friemann hired
2016
-193 species documented as part of PIBO's official surveys at Fish Point
-2584 birds of eighty species were banded
-First time a bird banded by PIBO recaptured outside of North America
-Education Coordinator, Sarah Keating hired
-Education program reached 1800 students from 80 classes and 24 different schools
-Unusual birds: A Worm-eating Warbler banded on May 18; A Summer Tanager seen on census on May 31st; A Hudsonian Godwit seen on census on September 2
-SAR: A Yellow-breasted Chat was heard on June 2nd and 6th, but no nests were found; An Acadian Flycatcher was heard on May 29th, captured but not banded on May 31st and seen on June 2nd; A Least Bittern was heard and observed on June 13th during the marsh bird survey; Bald Eagles are a common sight on Pelee Island; A Whip-poor-will was observed on September 2nd; A family of Red-Headed Woodpeckers nested and raised at least one fledgling at Fish Point; American White Pelicans were seen frequently on Pelee Island. 
-Conducted International Piping Plover Census in June. None was observed. 
-After successful Indiegogo campaign, PIBO's banding station was rebuilt by volunteers Alex, Karen and Masha Bustard and Jon and Hanne Hettinga 
-PIBO launched another crowdfunding campaign to rebuild the staff house kitchen floor
-At the 5th annual PIBO Windsor fundraiser,  Terry Fallis was the guest author for the evening 
-Operations Manager, Graeme Gibson Younger, retires from PIBO after 14 years of dedicated work with PIBO
2017
-15 years of research, education and outreach on Pelee Island!
-185 species recorded at Fish Point as part of PIBO's official surveys
-3367 birds of 83 species were banded 
-Unusual birds: PIBO banded two Kentucky Warblers on May 7th and May 10th. These were only the fifth and sixth Kentucky Warblers banded by PIBO in its 15 years of operations. A Brewster's Warbler was observed on May 11, only the fourth one to be banded by PIBO. A Grasshopper Sparrow was seen on census on April 26th and a Lark Sparrow was observed on June 3rd. 
-PIBO banding station was visited by several school groups this spring: Queen Elizabeth Public School in Windsor, Environmental Leadership Program in London, and the primary students from Pelee Island Public School.
-PIBO's Education program was awarded a "Pat on the Back Award" by the Windsor Essex County Environment Committee on June 1st in recognition of the outstanding work done by Education Coordinator, Sarah Keating.
-PIBO's exhibit at the Pelee Island Heritage Centre complete and open to the public
-Newfoundland poet Michael Crummey was the guest author at the annual Windsor fundraiser
-New windows installed at PIBO's rental cottage, "The Bird House". 
2018
-190 species recorded at Fish Point as part of PIBO's official surveys
-2712 birds of 79 species were banded 
-SAR: A Prothonotary Warbler was banded on May 16th; A Yellow-breasted Chat was heard on June 8th; a possible Acadian Flycatcher was banded on May 24th; Least Bitterns were heard several times during the Marsh Monitoring Surveys and Bald Eagles and American White Pelicans continue to be observed on Pelee Island.
-Jody Allair of Bird Studies Canada, donated several nest boxes for Prothonotary Warblers
-1st annual Wild Bird Ball held at the Crow's Theater in Toronto on April 25th 
-PIBO's 7th annual Windsor fundraising dinner was on May 9th. The guest author was Madeline Thien
-In August, a monthly meetup, "Green Drinks" was formed in Windsor. Informal and open to everyone, they provide an opportunity for local environmentalists to get together in a casual setting to meet new people and talk about local environmental issues. 
-New display cases were purchased for the PIBO's exhibit at the Pelee Island Heritage Centre